25 Free Tools to Grow Your Business
Top free and paid tools you need to know about.
We've compiled a list of great FREE online tools to help grow your business to its full potential in 2019.
Just fill in the form to the right and you're on your way to growing your business, without spending a cent!

How can coworking help me grow my business?
Coworking is a great option for businesses of all sizes – a great example is viewing it like joining a gym.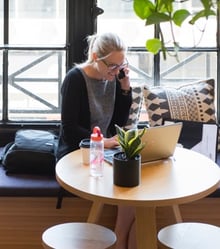 Instead of renting all the equipment every month, paying to maintain and power it, and working out alone, you go to a space every day where you can feel motivated to work, be surrounded by other motivated people, and upgrade your access when you decide you're ready for more.
Through Hub Australia's coworking spaces you can access your own desk or private office and work alongside other growing companies, use Hub's many premium amenities, and join a huge ready-made business network.
Read more: Hub Australia Now Operating 6 of the Best Coworking Spaces in Australia